I feel so bad that I've put this off for so long... I've been doing some hardcore crafting lately!!!
Today's venture was making my Mom and autumn wreath with the assistance of my best friend Thea.
Yesterday, Mom picked out some artificial flowers, leaves, berries, and a grapevine wreath that she liked at Joanne Fabric (a.k.a. the greatest store ever).
Thea assisted me by cutting the flowers off of them stem, then I hot glued them onto the wreath. Once all of the flowers and leaves were glued on, we decided that the wreath still needed something special.. so we went out and bought some gold ribbon and wove it through the wreath.
Seriously people, making a wreath is SO easy. Wreaths are the perfect home accessory to make your front door look extra special for a holiday or for the changing of the seasons. Also, they make great gifts and usually cost under $10 to make (unless you're feeling super zealous). As you can see, our wreath makes our front door look BA.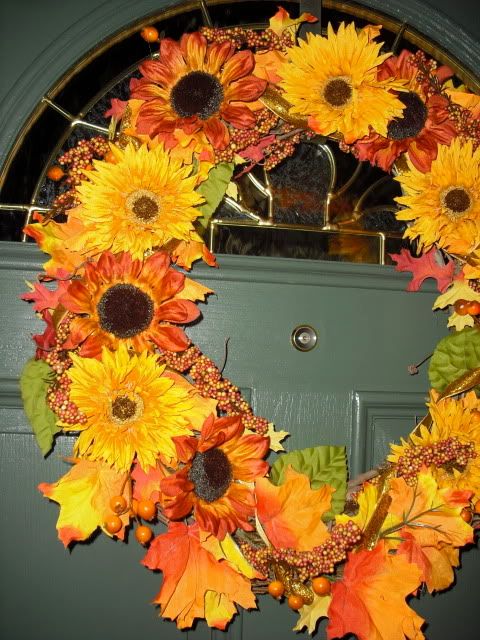 Also, note my Dad's latest undertaking.. he painted the door green and added a peephole last week. Fancy, no?
Now, I feel complelled to warn of the dangers of hot glue guns. High temp glue guns were created by Satan himself.
This is my thumb after making the wreath. The glue accidentaly dripped down onto it.... note the white blister on my cuticle and the red, blistered line where the glue landed. Honestly, from now on I will only use low temp. Oh well, at least I learned from my mistake! Be careful!!!