So, if you've read my blog before, you will know that I just taught myself how to crochet. I think I'm addicted! I love it!!! I keep finding cool yarns and thinking of what I can crochet...
Anyways, here are a few recent projects:
Monster Scarf!!!!! This is for sale at
http://zannakinskywalker.etsy.com
. So... buy it so I can eat this week haha.
This is made from "Patons Allure" novelty yarn, with a Q jumbo hook. I just glued the googley eyes on with Aleene's.
Boob shot.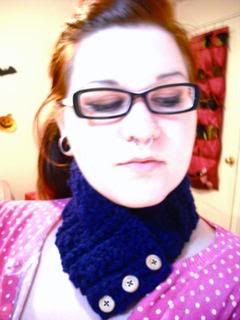 A crocheted collar of sorts. I found this great hand-spun yarn at the Corn Festival (representin' Wilmington, Ohio) and I knew I had to have it. I didn;t need a pattern for this, Its basically a short scarf with buttons haha.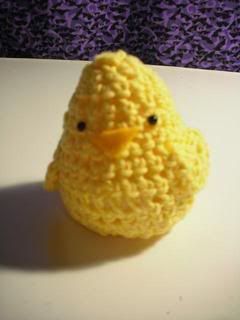 Amigurumi Birdie!
This is one of my Woodland critters for my Halloween costume. I'm ALMOST done with the squirrel.
So yeah. This is what I do in my spare time.